ManMoth Productions is delighted to announce that our next theatre production will be PILGRIM SHADOW, a science fiction comedy from Steve Jordan, writer of DEAD STATIC. The show will run at the Tristan Bates Theatre for six evening performances, from Monday 29th July to Saturday 3rd August 2013 at 7.30pm.
We're thrilled to be once again part of the Camden Fringe line up, and truly privileged to have such a great slot in a fantastic theatre in the heart of London.
The show marks the return of Tyler and Gary, the loveable rogues from DEAD STATIC, who will be once again played by the amazing Cliff Chapman and the incredible Adam Joselyn.
Tickets will be available on the 1st June from ticketweb and the Camden Fringe website.
The Dead Static team were interviewed by theatre and film reviewers Views from the Gods recently to discuss the play's brand new run, geek culture and much more! The team, from left to right as pictured, is comprised of script consultant Ellen Gallagher, actors Cliff Chapman and Adam Joselyn, and writer/director Steve Jordan.
On working together -
CC: It was a really nice collaborative process. I liked chucking in ideas. When we were first doing it, we did it in Steve and Ellen's flat, and I asked if I could have the PS3 controller (as a prop to control the ship). The original plan was to build something bespoke, but then I got quite attached to it and we just thought: "Wouldn't it be funny to have the PS3 remote because people might like it." And then the button mashing gag gets in there.
AJ: It is quite nice to be able to chuck in a couple of words at the end of the sentence, even if they are swear words, and not get told to stick to the script.
SJ: I told them from the beginning that rehearsals will be fun and I wanted it to be collaborative. To begin with, we used the script as a guideline and the guys brought their own little bits and pieces to the script and the characters and it was a melting pot of ideas.
EG: The great thing about Steve as a director is that he has a clear vision, but isn't afraid to bend it.
SJ: The paramaters are definitely there. I have a clear idea of what good comedy is, what comedy I enjoy, and occasionally, I will say: "No, say it exactly like this" because that's what it needs. But at the same time, these guys know what the parameters are and how to be creative within them.
Many thanks to Views from the Gods and Gareth Alexander for conducting the interview, which you can read in its entirety here.
★★★★ - 'The jokes owe a lot to the very British school of japes and wordplay, with a number of Blackadder-style similes stretched wonderfully far beyond breaking point. Douglas Adams' voice is heard, as is Grant/Naylor's, with a pinch of Men Behaving Badly's Simon Nye. This is a comedy writer brought up right, learning from the best, but allowing himself his own spin on things... I came away from the play thinking there were a lot more stories to be told with Tyler and Gary. Not only that, but I rather hope to see more of them.' - Gareth Alexander, Views from the Gods. Full article here.
Dead Static was chosen as one of Fringe Review's Top 5 Theatre Recommendations for the 2012 Camden Fringe. You can read their interview with writer/director Steve Jordan here.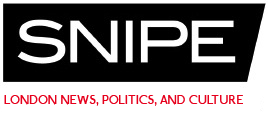 'Cliff Chapman as Tyler and Adam Joselyn as Gary are two excellent clowns in what is not quite as existential a play as Waiting For Godot, but certainly even funnier a space comedy than Red Dwarf. If author Steve Jordan is actually aiming for a worthy TV pilot then he has one. If enough episodes could be written as brilliantly (and performed as well) then he would have the makings of a classic series.' - Alan Hindle, Snipe London. Full article here.
'A brilliant hour... Strong performances and a pace that constantly varied but never flagged, swinging from broad comedy to a key moment of pathos. A bickering odd-couple Huis Clos, in space.' - Steve Gallagher, author and screenwriter, creator of Eleventh Hour.
'Red Dwarf channeling Steptoe and Son... Cliff Chapman as Tyler and Adam Joselyn as Gary, kept up the pace and ratcheted up the tension to the last moment... Steve Jordan has produced a show full of pop culture references and one-liners as well as a crackling energy.' - Carmel Shortall, Camden Fringe Voyeur. Full article here.
'... moments of charm, sophistication ... surprisingly funny with its use of clever vocabularies and keen science fiction knowledge. - Rocky Rodriquez, What's on the Fringe.
Greetings! It is less than two weeks before Cliff Chapman and Adam Joselyn tread the boards in Dead Static, ManMoth's new science fiction comedy play running at the Etcetera Theatre as part of this year's glorious Camden Fringe line up. Rehearsals are in full swing and full of giggles, and we were delighted to be named one of Fringe Review's top five recommendations ahead of this year's festival. We can't wait for the 10th, but for now, here's a poster. And don't forget to check out the Dead Static prequel videos on our youtube channel. Ta.
Behold! The Dead Static prequels are online and ready for your viewing pleasure. These 5-6 minute videos are an introduction into the characters and world of the play, hitting the Camden Fringe festival in August. Though they are by no means required viewing (you can watch the play having never seen these before), they give a little bit of insight into how these two men came to be sentenced to death. Watch in 720p for best results! Anyway, we hope you enjoy them and we look forward to seeing you at the Etcetera in a few weeks time!
We are delighted to announce that the role of Gary in Dead Static will be played by the fantastic Adam Joselyn. Adam is a brilliant comic performer who ManMoth have had the pleasure of working with before, and we can't wait to see him get to grips with the delightfully crazy conman this summer.
In other news, the first of the Dead Static prequels has been filmed and we are well into the editing process. The webisode will star Cliff Chapman and Ellen Gallagher, and will be released in July. Watch this (web) space.